Quaternion Risk Management Limited headquartered in Ireland was founded in 2010 by three senior banking professionals with extensive capital markets experience. It quickly developed into a leading provider of highly specialized and advanced risk analytics solutions for the financial services industry.
In early 2021, continuing its journey as a global leader in capital markets consulting Quaternion was acquired by AcadiaSoft and is now operating as AcadiaSoft's Expert Services division. We continue to bring our talented staff to deliver an outstanding service to our clients based on extensive management and execution experience across the business cycle.
Visit acadia.inc for more information
Donal Gallagher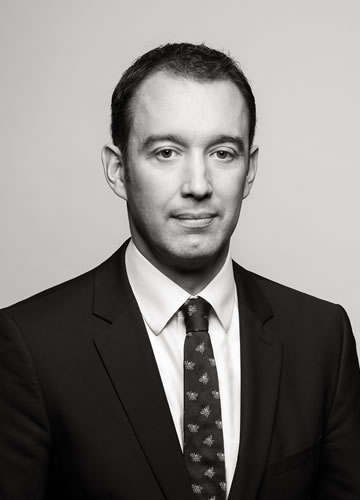 Donal Gallagher is co-founder and CEO of Quaternion Risk Management. As a senior financial engineer and risk management professional, Donal acts as an advisor to Chief Risk Officers and Chief Financial Officers, focusing on the transparent pricing and risk management of complex portfolios of financial instruments. Donal complements this advisory work with the development and implementation of sophisticated pricing software. Donal holds a Ph.D. from the California Institute of Technology in Applied Mathematics and an M.Sc. in Mathematical Physics from the National University of Ireland (University College Dublin). Donal is co-author of "Modern Derivatives Pricing and Credit Exposure Analysis", Palgrave Macmillan, 2015.
Roland Lichters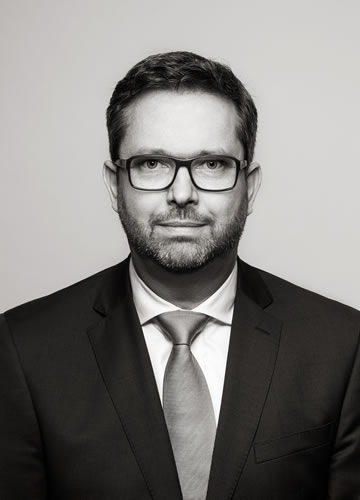 Roland Lichters has headed Risk and IT departments for over ten years in the banking industry – building teams, processes, pricing/risk methodologies and systems. As founding partner and CTO of Quaternion Risk Management, responsible for R&D, he focusses on the company's pricing and risk analytics products, the development of industry-wide risk services with Quaternion's partners, the Open Source Risk project (www.opensourcerisk.org), and he propagates the application of Open Source Risk Engine in the industry as a standard model validation tool and core part of risk production systems. Roland holds a Ph.D. in Physics, has been lecturing part-time in Financial Engineering at Trinity College Dublin for five years and is co-author of various publications including the book "Modern Derivatives Pricing and Credit Exposure Analysis", Palgrave Macmillan, 2015.
Roland Stamm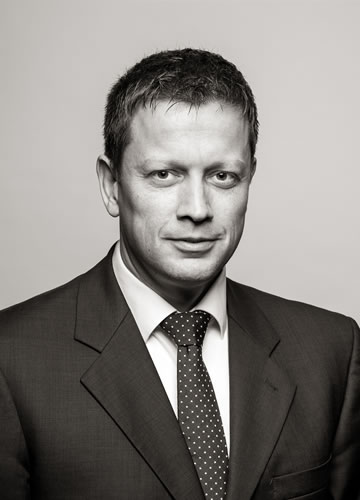 Roland Stamm is a senior IT and Risk Management professional with extensive experience in wholesale banking management positions. As a Head of IT development, Roland was responsible for various enhancements of the system for the front to back processing of the full spectrum of capital markets products. As Head of Market Risk Products, later Risk Methods and Valuation, he has focused on market and credit risk methodology and the pricing and risk management of complex financial products. Roland complements this work with research in the Mathematical Finance area. Roland holds a Ph.D. in Mathematics from the University of Muenster and a primary degree in Mathematics from the University of Mainz. He is co-author of the book "Discounting, LIBOR, CVA and Funding" (with Chris Kenyon).
David Bartsch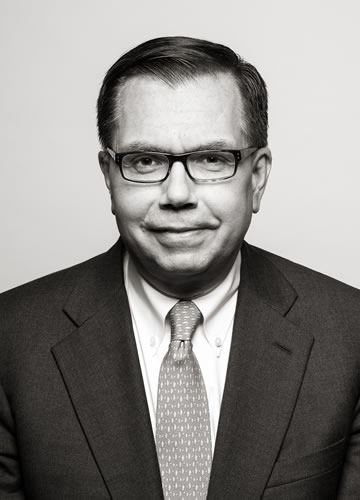 David serves as President of Quaternion Risk Management (US) Inc. based in New York where he is responsible for client relationships, product development and strategic partnerships. Over his career as a capital markets banker and institutional investor he has managed new business platforms at several of the world's largest global banks and asset managers, with specialized experience in structured finance. He holds a Masters Degree from Harvard Business School and a BA in Political Economy from Williams College. He is a member of the Council on Foreign Relations and serves on the Advisory Board of the Center for Global Thought at Columbia University.
Scott Sobolewski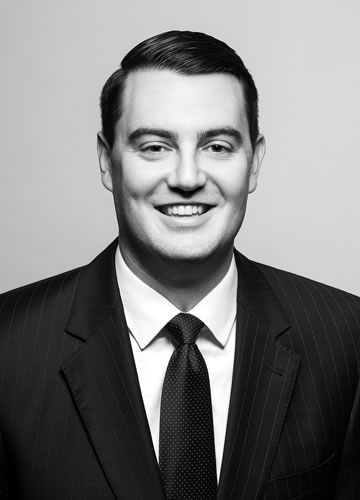 Scott is a risk and finance professional specializing in capital planning, stress testing, derivatives pricing, and model development at large US banks. He advises financial institutions on risk management and regulatory compliance matters, helping clients accelerate development timelines and achieve high-value institutional objectives. Scott has extensive experience meeting Dodd Frank deliverables and managing regulatory relationships with the Federal Reserve, OCC, FDIC, and others through prior roles at Citigroup and Santander US. He holds a B.A. in Mathematics and Economics with Honors from Williams College, as well as active Chartered Financial Analyst (CFA) and Certificate in Quantitative Finance (CQF) qualifications.
Robert Kirchner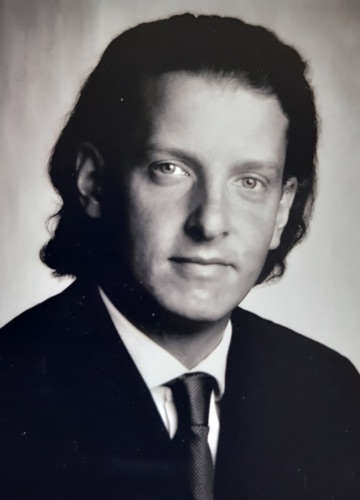 Robert Kirchner is a senior risk management professional with extensive experience in risk management consulting. He has worked for leading top management consultancies as well as specialised advisory firms. Throughout his career he has acted as an independent advisor to Investment Banks, Commercial Banks and specialised financial institutions leading multiple large scale transformations and reorganisations. His methodological focus is on Credit Risk, Counterparty Credit Risk, ICAAP as well as Economic Capital. He concentrated in particular on rebuilding and stabilising the Risk Management, Treasury and Trading functions of banks.
Robert holds a Ph.D. in Theoretical Particle Physics from the University of Hamburg and a Diploma in Physics from the University of Bonn. 
Jörg Kienitz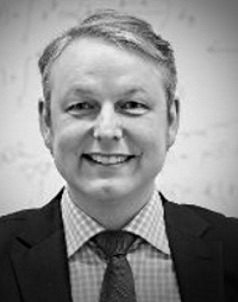 Jörg Kienitz is a partner at Quaternion Risk Management. He is primarily involved in consulting on the development, implementation and validation of models. Recently he specialized in applying machine learning methods to problems from quantitative finance. Jörg lectures at the University of Wuppertal (BUW) as an Assistant Professor and is an Adjunct Associate Professor at the University of Cape Town (UCT). He has addressed major conferences including Quant Minds and WBS ML/AI, resp. Quant Conference. Jörg has authored four books "Monte Carlo Object Oriented Frameworks in C++" (with Daniel J. Duffy), "Financial Modelling" (with Daniel Wetterau), "Interest Rate Derivatives Explained I" and "Interest Rate Derivatives Explained II" (with Peter Caspers).
Nikolai Nowaczyk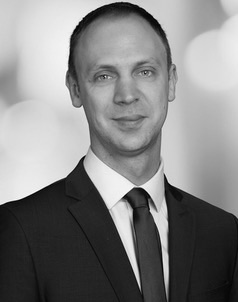 Nikolai Nowaczyk is a risk management and IT professional with experience in providing expert services to Quaternion's clients in various countries. He has worked on a broad range of topics around counterparty credit risk, market risk, collateral modelling, XVA and financial engineering. He is a passionate open source software developer primarily in Python and C++.
Building bridges between theory and practice, he has authored various research papers and conference talks on dynamic initial margin, systemic risk, central clearing and the application of machine learning in quantitative finance. Nikolai holds a primary degree in mathematics from the University of Bonn, a PhD in mathematics from the University of Regensburg, and has been an Academic Visitor at Imperial College London.
Peter Caspers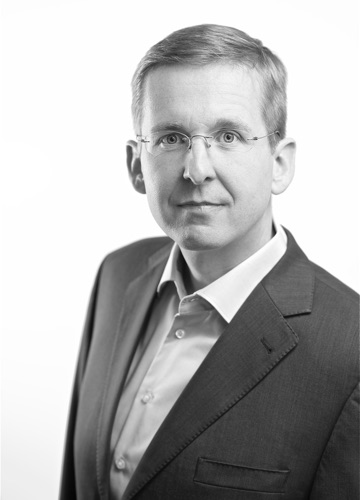 Peter is a quant developer and analyst with 20+ years of experience. At Quaternion, he is primarily involved in the design and implementation of pricing and risk models for bespoke client needs as well as for the standardised service infrastructure, with an eye on speedy and robust models. He is an active contributor to the open source library QuantLib for many years now. Peter holds a degree in mathematics from Techincal University of Dortmund. He is co-author of the book "Interest Rate Derivatives Explained II" (with Jörg Kienitz).
Paul Carroll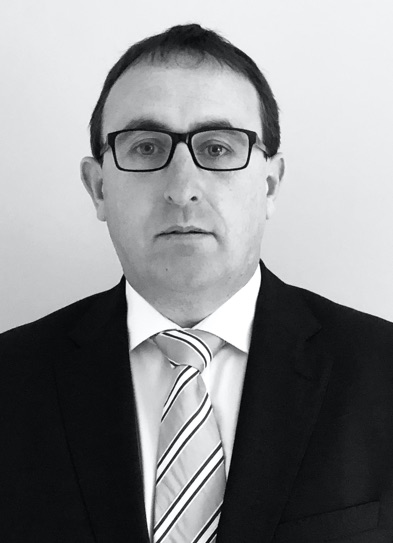 Paul Carroll is an experienced CFO with strong competencies in leadership, strategy, finance and operations. Having spent most of his senior career in the IT Consulting sector, Paul joined Quaternion in 2018 to help build the infrastructure necessary to support the business growth plans. As well as overseeing the finance function, Paul manages the governance aspects of all of our commercial relationships. He has extensive experience in M&A, having completed several transactions, both buy-side and sell-side over the course of his career. Paul is a Fellow member of Chartered Accountants Ireland and has a Business Studies degree from the University of Limerick. He has also completed a Strategic Leadership course in the Stanford Graduate School of Business.
John Bourke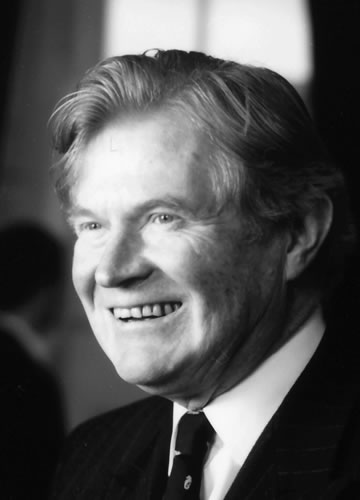 John Bourke is chairman of the Quaternion Risk Management Advisory Board. John has led a distinguished career as a Senior Executive and Board Member in the international banking sector. He has previously served as Chairman of Irish Life and Permanent, Chief Executive of TSB Commercial Holdings Plc (now part of Lloyds Banking Group) and Chief Financial Officer of Bank of Ireland among other roles. As member of the Financial Reporting Council in London, John was involved in the introduction of the regulations that later formed the International Financial Reporting Standards (IFRS). John maintains a lifelong interest in Corporate Governance and Regulatory Compliance. Still a keen sailor John is, among other things, a former Commodore and later Admiral of the Royal Ocean Racing Club in London.
Prof. James Gleeson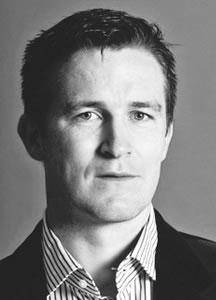 James Gleeson holds the Chair in Industrial and Applied Mathematics at the University of Limerick. As co-director of MACSI, the Mathematics Applications Consortium for Science and Industry, he leads research into applications of mathematics to real-world problems with significant economic and social impact. He works with collaborators from Oxford, Harvard, Barcelona, and other leading international universities, as well as many Irish institutions. In January 2013 he was appointed to the Irish Research Council by Minister Sean Sherlock. James is a graduate of University College Dublin in Mathematical Sciences and Mathematical Physics and received his PhD in Applied Mathematics from California Institute of Technology in 1999. Following his graduation from Caltech, he had positions as a visiting assistant professor in Arizona State University, postdoctoral research positions in the Department of Applied Mathematics at University College Cork (UCC) and National Microelectronic Research Centre (NMRC, now Tyndall Institute), and as a senior lecturer in the School of Mathematical Sciences, UCC.
Dr. Rolf Hengsteler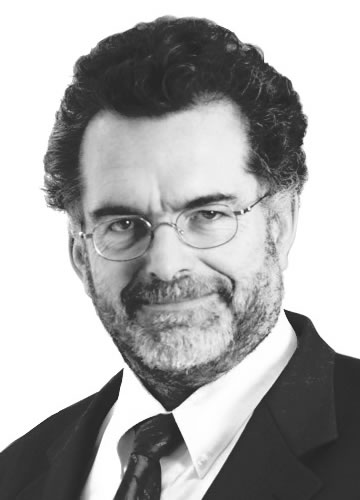 Rolf Hengsteler brings more than 22 years of banking experience to the Quaternion advisory board. After nearly 14 years of service in Citibank Frankfurt with responsibility for various front and back office functions he joined DEPFA Deutsche Pfandbriefbank in Wiesbaden as COO. In the course of founding DEPFA Group plc in Ireland he took responsibility for implementing the operations and IT functions for the Group. In 2002 he joined the Executive Committee of DEPFA Group with additional responsibilities for Market Risk. He ended his banking career there in the end of 2007 as CRO. Rolf holds degrees in Mathematics and Finance from the University of Mainz.