Quaternion Risk Management Ltd was founded in 2010 by three senior banking professionals with extensive capital markets experience. It is an Irish registered company and incorporates Eudaemon Consulting Ltd which was founded in early 2008.
Increasing demand for Quaternion services across Europe is driving rapid growth of the Quaternion team and has led to the formation of UK and German subsidiaries in 2011.
Donal Gallagher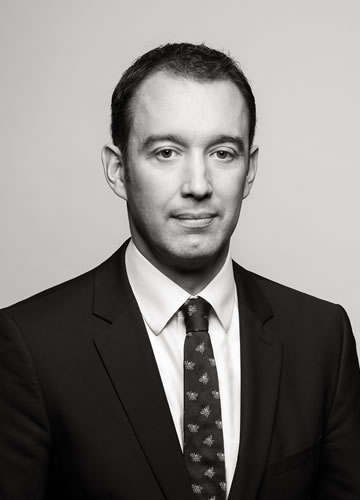 Donal Gallagher is a senior financial engineer and risk management professional experienced in both line management within and consulting for international banks. He acts as an external risk management and pricing advisor to Chief Financial and Chief Risk Officers, focusing on the transparent pricing and risk management of complex portfolios of financial instruments. Donal complements this advisory work with the development and implementation of sophisticated pricing software. Donal holds a Ph.D. from the California Institute of Technology in Applied Mathematics and an M.Sc. in Mathematical Physics from the National University of Ireland (University College Dublin). He is an Adjunct Professor of Financial Mathematics at the University of Limerick and lectures part-time in Financial Engineering at Trinity College Dublin.
Roland Lichters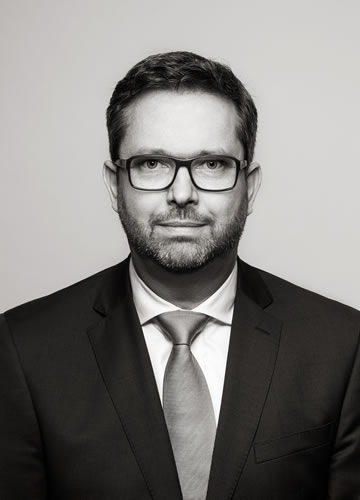 Roland Lichters is a senior risk management and IT professional with extensive experience in senior management positions in wholesale banking stretching over more than ten years. As a Head of IT, Roland was responsible for the deployment of Summit as a single system and the integration of the system for front to back processing of the full spectrum of capital markets products. As Head of Risk Control, he has concentrated on the rebuilding and stabilisation of the risk management functions of banks together with the pricing and risk management of complex products. Roland has 10 years of experience as a QuantLib user, contributor and author and has been building QuantLib based pricing and risk applications for the last 5 years in two institutions. He holds a Ph.D. in Physics with distinction from the Technical University of Munich and a Diploma in Physics with distinction from the Technical University of Aachen. He lectures part-time in Financial Engineering at Trinity College Dublin.
Roland Stamm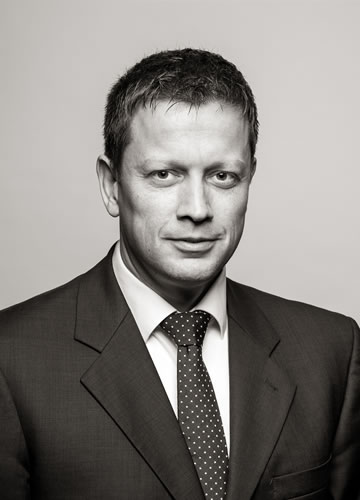 Roland Stamm is a senior IT and Risk Management professional with extensive experience in wholesale banking management positions. As a Head of IT development, Roland was responsible for various enhancements of the system for the front to back processing of the full spectrum of capital markets products. As Head of Market Risk Products, later Risk Methods and Valuation, he has focused on market and credit risk methodology and the pricing and risk management of complex financial products. Roland complements this work with research in the Mathematical Finance area. Roland holds a Ph.D. in Mathematics from the University of Muenster and a primary degree in Mathematics from the University of Mainz. He is co-author of the book "Discounting, LIBOR, CVA and Funding" (with Chris Kenyon).
David Bartsch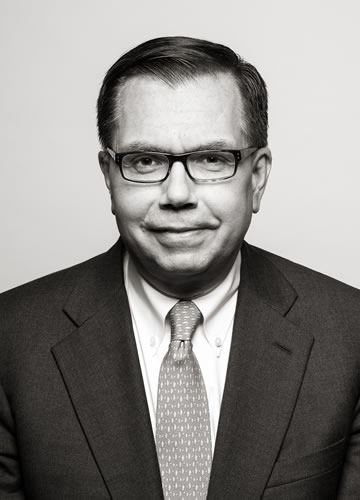 David serves as President of Quaternion Risk Management (US) Inc. based in New York where he is responsible for client relationships, product development and strategic partnerships. Over his career as a capital markets banker and institutional investor he has managed new business platforms at several of the world's largest global banks and asset managers, with specialized experience in structured finance. He holds a Masters Degree from Harvard Business School and a BA in Political Economy from Williams College. He is a member of the Council on Foreign Relations and serves on the Advisory Board of the Center for Global Thought at Columbia University.
Neil Ryan
Joined Quaternion in May 2016 from the Irish Government (Department of Finance) where he had been, since July 2011, Assistant Secretary General. He had worked on the Troika programme and financial stability, initiated the IFS2020 strategy and represented Ireland on regional FSB committees. He was previously head of Fixed Income and Solutions for Ireland at UBS Investment Bank in London, CEO of Wells Fargo Bank International and the MD of Rhinebridge plc, a London-based SIV. He studied law at Trinity College Dublin and the London School of Economics and holds a MBA from London Business School.
Scott Sobolewski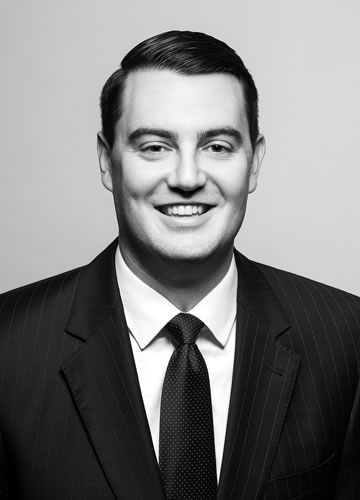 Scott is a finance and risk professional specializing in capital planning, stress testing, and model development at large US banks. He advises financial institutions on risk management and regulatory compliance matters, helping clients accelerate model development and achieve high-value institutional objectives. 
Scott has extensive experience meeting Dodd Frank deliverables and managing regulatory relationships with the Federal Reserve and OCC. Prior to Quaternion, Scott was Vice President of Capital Management at Santander Holdings USA in Boston, where he coordinated annual CCAR submissions, reported capital adequacy and allocation metrics to the Board, and created capital optimization strategies for Intermediate Holding Company (IHC) consolidation. Prior to Santander, Scott worked at Citigroup in New York, where he managed market risk stress testing and scenario development across several CCAR submissions. While at Citi, he directly supported methodological enhancements to the firm's Economic Capital model, and led the implementation of a firm-wide SFT stress testing framework to fulfill the Federal Reserve's first ever Counterparty Default Scenario requirement in 2013.
Scott is an alumnus of Citi's Global Risk Analyst Program, where experience in both the Trading Book and Banking Book have provided him with valuable first-hand experience overseeing and implementing Basel II/III risk management concepts. He holds a B.A. in Mathematics and Economics with Honors from Williams College.
John Bourke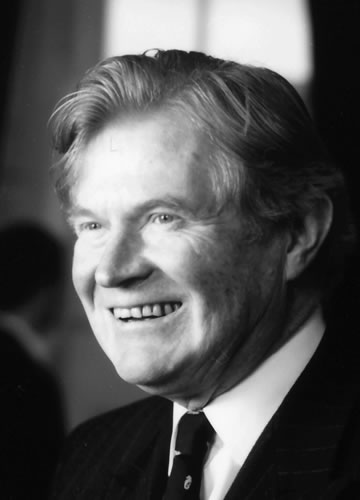 John Bourke is chairman of the Quaternion Risk Management Advisory Board. John has led a distinguished career as a Senior Executive and Board Member in the international banking sector. He has previously served as Chairman of Irish Life and Permanent, Chief Executive of TSB Commercial Holdings Plc (now part of Lloyds Banking Group) and Chief Financial Officer of Bank of Ireland among other roles. As member of the Financial Reporting Council in London, John was involved in the introduction of the regulations that later formed the International Financial Reporting Standards (IFRS). John maintains a lifelong interest in Corporate Governance and Regulatory Compliance. Still a keen sailor John is, among other things, a former Commodore and later Admiral of the Royal Ocean Racing Club in London.
Prof. James Gleeson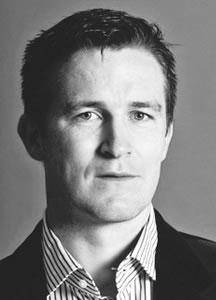 James Gleeson holds the Chair in Industrial and Applied Mathematics at the University of Limerick. As co-director of MACSI, the Mathematics Applications Consortium for Science and Industry, he leads research into applications of mathematics to real-world problems with significant economic and social impact. He works with collaborators from Oxford, Harvard, Barcelona, and other leading international universities, as well as many Irish institutions. In January 2013 he was appointed to the Irish Research Council by Minister Sean Sherlock. James is a graduate of University College Dublin in Mathematical Sciences and Mathematical Physics and received his PhD in Applied Mathematics from California Institute of Technology in 1999. Following his graduation from Caltech, he had positions as a visiting assistant professor in Arizona State University, postdoctoral research positions in the Department of Applied Mathematics at University College Cork (UCC) and National Microelectronic Research Centre (NMRC, now Tyndall Institute), and as a senior lecturer in the School of Mathematical Sciences, UCC.
Dr. Rolf Hengsteler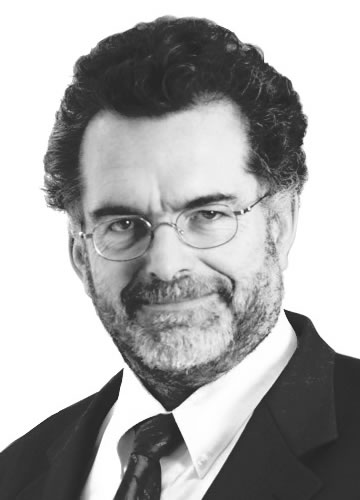 Rolf Hengsteler brings more than 22 years of banking experience to the Quaternion advisory board. After nearly 14 years of service in Citibank Frankfurt with responsibility for various front and back office functions he joined DEPFA Deutsche Pfandbriefbank in Wiesbaden as COO. In the course of founding DEPFA Group plc in Ireland he took responsibility for implementing the operations and IT functions for the Group. In 2002 he joined the Executive Committee of DEPFA Group with additional responsibilities for Market Risk. He ended his banking career there in the end of 2007 as CRO. Rolf holds degrees in Mathematics and Finance from the University of Mainz.